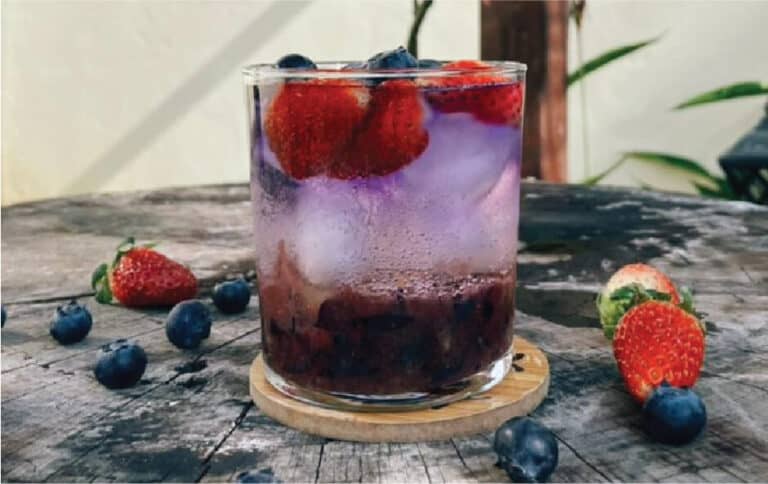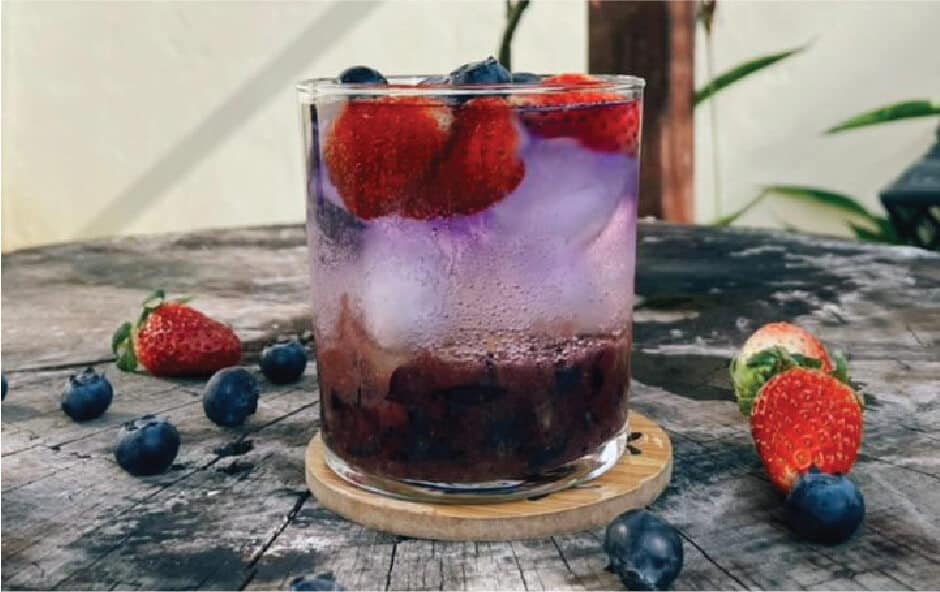 All you need: (1 serving)
1 – Glinter Sparkling Beverage (Any Flavoured)
80ml – Blueberry Sauce
20g – Blueberry Fruit
30g – Strawberry Fruit
20ml – Butterfly Pea Flower Tea
Ice cubes
Steps:
Prepare blueberry sauce with sugar and fresh blueberry fruits.
Pour the blueberry sauce and Glinter Sparkling Beverage in the container, place fresh strawberry & blueberry into it.
Gently pour butterfly pea flower tea on top of the drinks
Stir well before serving.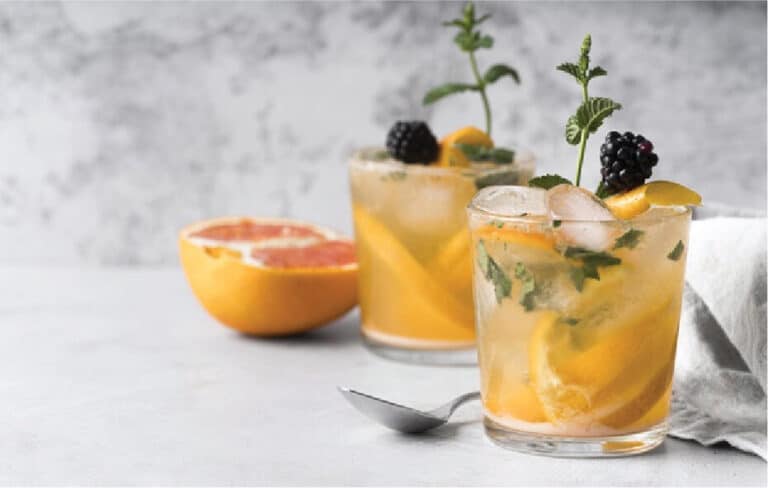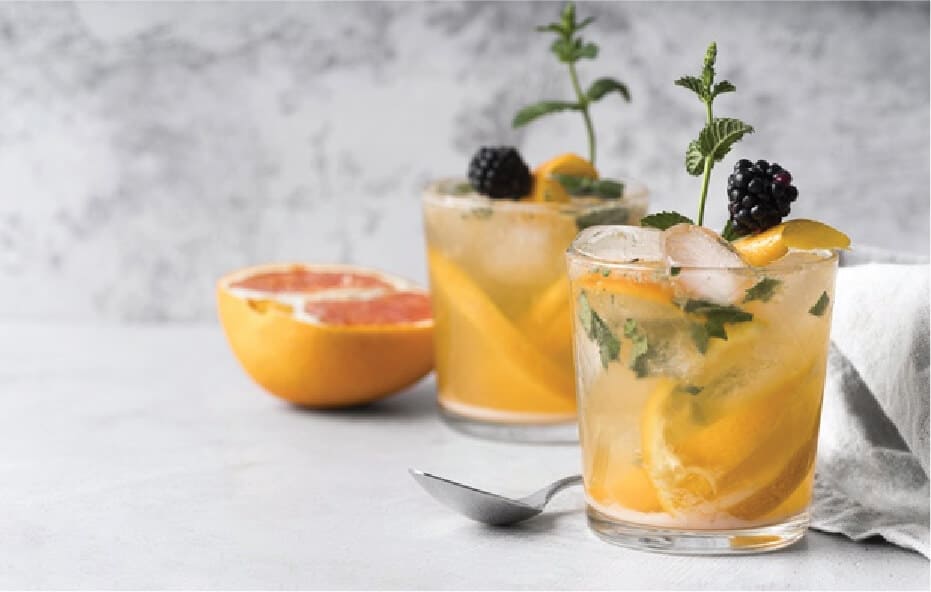 All you need:
1 can of Glinter Sparkling Beverage (Peach Flavour)
400g of grapefruit (flesh only)
200g of granulated sugar
Juice of ½ of lemon
Steps:
Mix all the ingredients stated above in a bowl until the granulated sugar dissolves.
Pour the mixture in a sealed jar under room temperature for at least a day and then keep it in a fridge.
Pour a can of Peach flavored sparkling water in a glass and put some marinated grapefruit on top.
Serve and enjoy.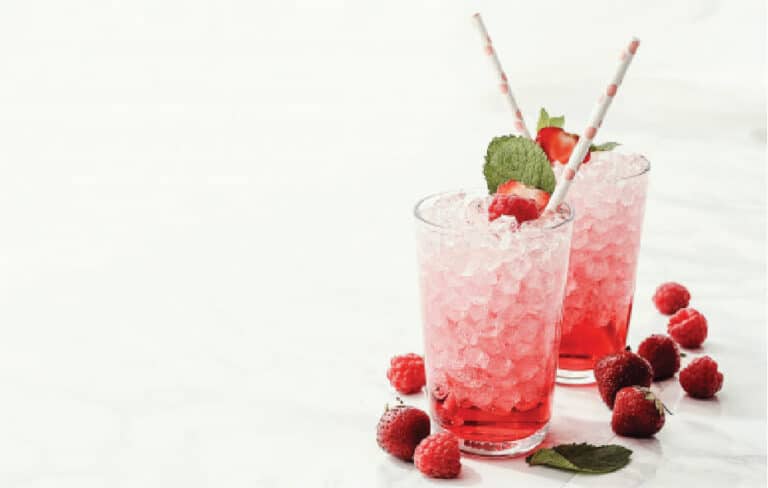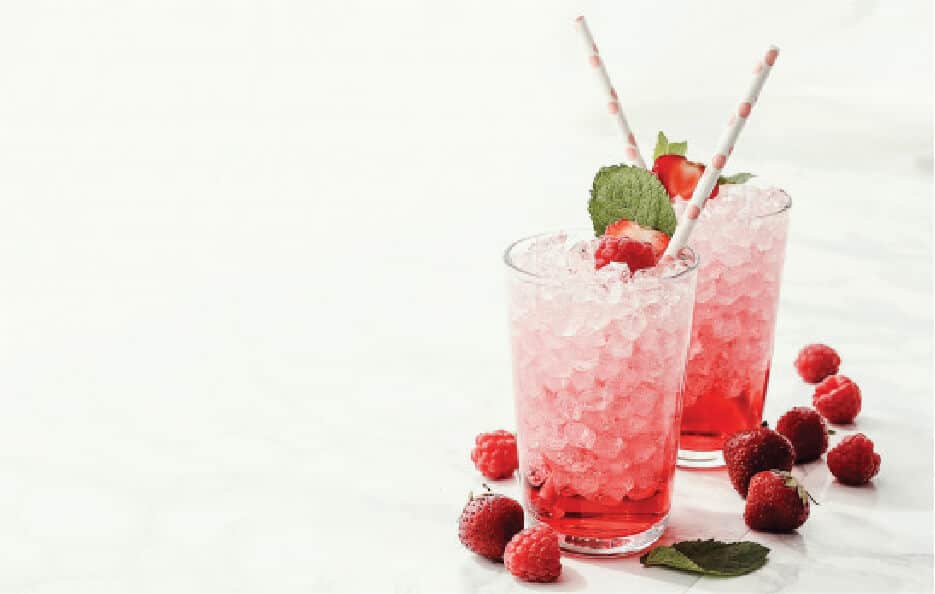 All you need:
Glinter Sparkling Beverage (Strawberry Flavour)
30ml Raspberry Syrup
Raspberry
Lemon (Thin Sliced)
Ice Cubes
Step:
Combine all the ingredients listed above in a pitcher,  stir well.

Refrigerate for at least 30 minutes.
Pour it into a glass with ice cubes.
Enjoy!