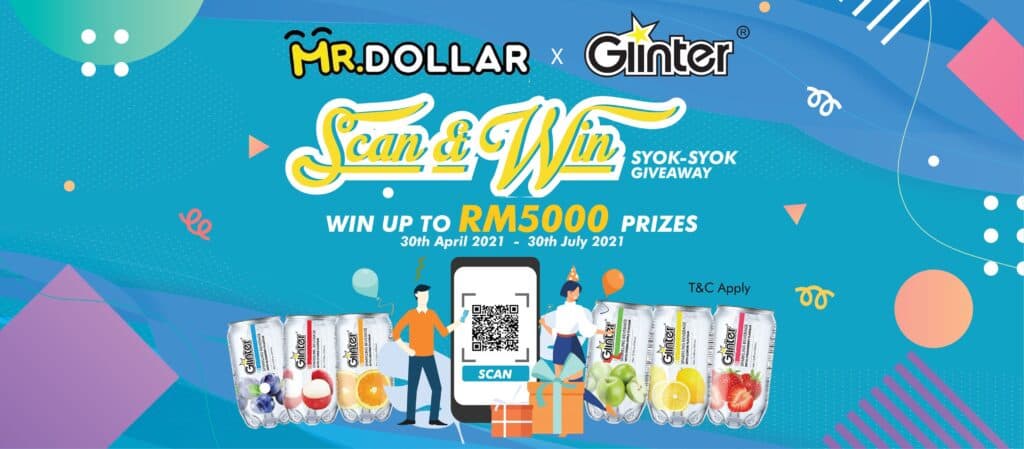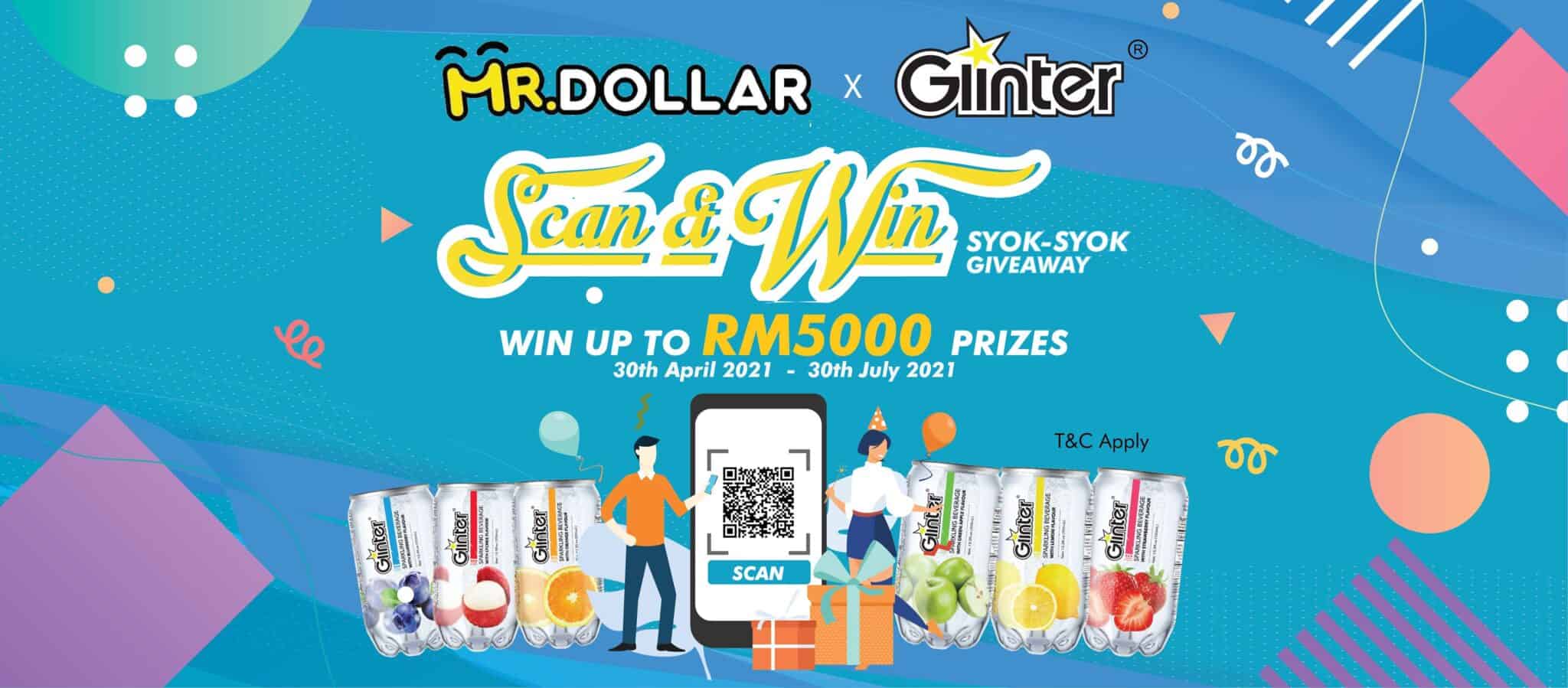 Syok-Syok Giveaway Contest: Terms and Conditions
How to Participate:
1. Participants must buy at least ONE (1) Glinter product in any Mr.Dollar outlet.
2. Scan the contest QR code and fill in the application form.
Contest Duration:
1. The Glinter Syok-syok Giveaway Scan & Win Contest starts on 30th April 2021 and closes at 11.59pm 30th July 2021.
2. 13 winners will be announced through a Facebook LIVE post on Glinter Malaysia Facebook Page on 10th August 2021.
Eligibility:
1. The Contest is open to all Malaysian residents residing in Malaysia, aged 13 years and above as at the start of the Contest Period.
2. Purchase Glinter product in Mr. Dollar is necessary for winning in the Competition, selected participants shall present the proof of purchase during prize redemption verification.
3. Participants are required to complete the contest entry form with true and correct information.
4. Incomplete information provided or failure to provide true and accurate information will automatically disqualify the participant.
5. Multiple contest entry per person during the Contest Period will not be entertained.
6. Glinter Malaysia reserves the right to change the terms and conditions of this contest, including extending, withdrawing or discontinuing the same without notice, without assigning any reason, at its sole discretion without any liability.
Prize Redemption:
1. The winner needs to submit all the details as per the requirements of Glinter within the stipulated time frames (within 3 days after winner announcement) in order to claim the prize.
2. The winner will be notified or requested to provide the complete living address to Glinter Malaysia in order to redeem the prize at the nearest Mr.Dollar outlet